About Us
Learn more about us and our network
HybridIRC is a volunteer organization that provides free chat services to the online community. We are committed to providing quality chat solutions. We are currently staffed with a group of dedicated and committed individuals whom give of their time freely to ensure that we provide the best service possible. We encourage you too look around and see if our solutions can help you.
We're not a faceless corporation; we make no money from our service. We're a group of geeks who want to help people communicate. We began as a vision of a few friends and, with the help of our sponsors, have become a popular service. Our mission is best described in a rant by Russ Allbery, a system administrator at Stanford University:
Do you know what it's like to see something that you've put your heart and soul into creating grow and flourish and become one of those communities? What it feels like to give back to someone, someone just discovering the Internet, those same feelings of wonder and awe and warmth and community and friendship that you found? To receive, not the welcome random bit of thanks here and there, but the far deeper and more wonderful knowledge that you've built and maintained something that people are using and using to do things and see things and think things that they otherwise would never be able to do or would have no outlet for?
---
-- Russ Allbery, "A Rant about Usenet"
Who we are
HybridIRC was established on November 11th of 2018. We started with a user base of 5 people; all dedicated to making us expand and become one of the premier places to meet others. We are a network run by a dependable, caring and well trained staff. Our goal is to provide our users with information and a safe environment, especially for those that are disabled or unable to meet others via traditional means, allowing for diversification and understanding of other cultures and humanities around the world. HybridIRC's motto "Feel the Freedom", was brought about because it is invigorating to be able to communicate with hundreds of people around the world who share our same goals, cares and passions.
Our Mission
HybridIRC a web portal committed to providing a harmonious meeting ground for professionals, layman, and all people worldwide without regards to race, religion, nationality, or gender.
Our Vision
HybridIRC's excellence in customer service will help us serve as a national leader and advocate for all those that are physically challenged. By providing valued information portals, and networking within many professional communities to ensure a safe and clean environment, we extend services to those that need it most, though not limiting our vision to one specific group.
Join Us
Why Join?
If you are a specialized group, private or public organization that requires a safe and reliable meeting ground where you and your members can gather to exchange information HybridIRC would be the ideal place to set up shop.
What we offer?
Individual help with registration of member names. Guidance with registration and channel management setup, also provide assistance with implementation and optimization of chat solutions for you site. Training and education arrangements can be made for services courses which can be provided to channel owners and their members.
How you can help
Online Support
Anyone is welcome to assist in our support chat room. We ask that they "lurk" (watch but not talk) for at least a week or two before helping and know the command set well. We have compiled some general guidelines for assisting users.
Technical Testing
We operate a mailing list, called backstage, for technical updates about the service. Often, our staff will send beta information and incomplete code to the list for evaluation and testing by skilled users. Since we do not release new features until they have been well-tested, backstage volunteers greatly accelerate our development process. For more information, see the list overview.
Sponsorship
We're looking for a few good sponsors. We would like to add another server to our network to improve access times and reliability. We are especially looking for connectivity providers, but we welcome any contribution, financial or otherwise.
Technical Writing
We often need technically proficient users to create short documents for our site and users.
Partnership
Thanks to IRCNow!
IRCNow provides internet services for the free and open source community. IRCNow is a federation of servers to create a network that ensures user freedom. Learn about IRCNow's goals.
If you own a community or you want to start an IRC related project, and you have special requirements for your channel (i.e. privacy or special functions), then please don't wait to ask us. We will try to make HybridIRC fit all your needs.
What software HybridIRC uses
Who uses HybridIRC's servers and services
Our Server Provider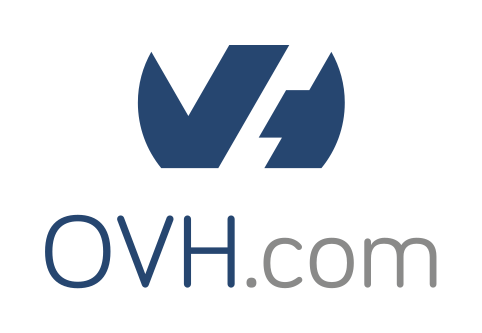 OVH provides our connectivity and hardware. OVH offers a wide range of IT services to companies, and to individuals who are passionate about tech. Whether you're looking at OVH, Private Cloud, Public Cloud or Hybrid Cloud services, web hosting plans, virtual data centers, dedicated servers or storage solutions, our services are constantly being improved with the very latest innovations, and are regularly developed with new features.